Environment and Social Responsibilities
Solar Power plant
As part of our sustained efforts to keep our project ecologically safe and friendly we have powered the entire camp with a 3KW Solar Power plant. Thanks to our friends and family who supported our efforts.
World Record for Gangetic Dolphin Survey by SUP
Months covering an epic journey of 4 adventurers ( Kumaran, Spike, Shilpika, Pascal) attempting to Standup Paddle Board the entire length of river Ganges, from the glacial source in the Himalayas to the Bay of Bengal.It took the team 101 days and 2977 km of paddling to achieve the amazing feat. The team had set out on this journey with the aim of spreading awareness on cleaner waters and their experience, interactions all throughout the adventure brought them even closer to their purpose.

If one were to traverse the entire length of the 2,600km-long long river Ganga, the natural options for undertaking this expedition would be a boat a steamer, or even a canoe if you were being adventurous. However, two adventurers from NCR – Kumaran Mahalingam of Gurgaon and Shilpika Gautam … Read More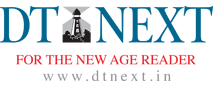 In 2015, Kumaran used his paddle board to rescue those stranded in these localities. But this time, the geologist, who works in New Delhi, heard about the city's suburban areas flooding and rushed home to survey the situation. "I wanted to see for myself what the reality is…Read More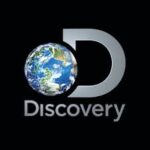 The team kicks off from Gokmukh glacier
The Ganga expedition reaches the holy city of Rishikesh where the daredevils meet Sadhvi Bhagwati Saraswati.
The team of Ganga Daredevils had reached Kanpur.
This week the team of Ganga Daredevils visited Allahabad
The team continues their journey through Varanasi to Patna – understanding the efforts to clean up Ganga.
The team continues their journey, spotting endangered dolphins and understanding the efforts to clean up Ganga
– My dolphin survey being covered in this episode.
The team reaches the end point of their expedition. Through rough waves & high tides, watch their world record-breaking adventure
WE WELCOME DONATIONS FOR THIS PROGRAM